Yale University, New Haven, USA | Website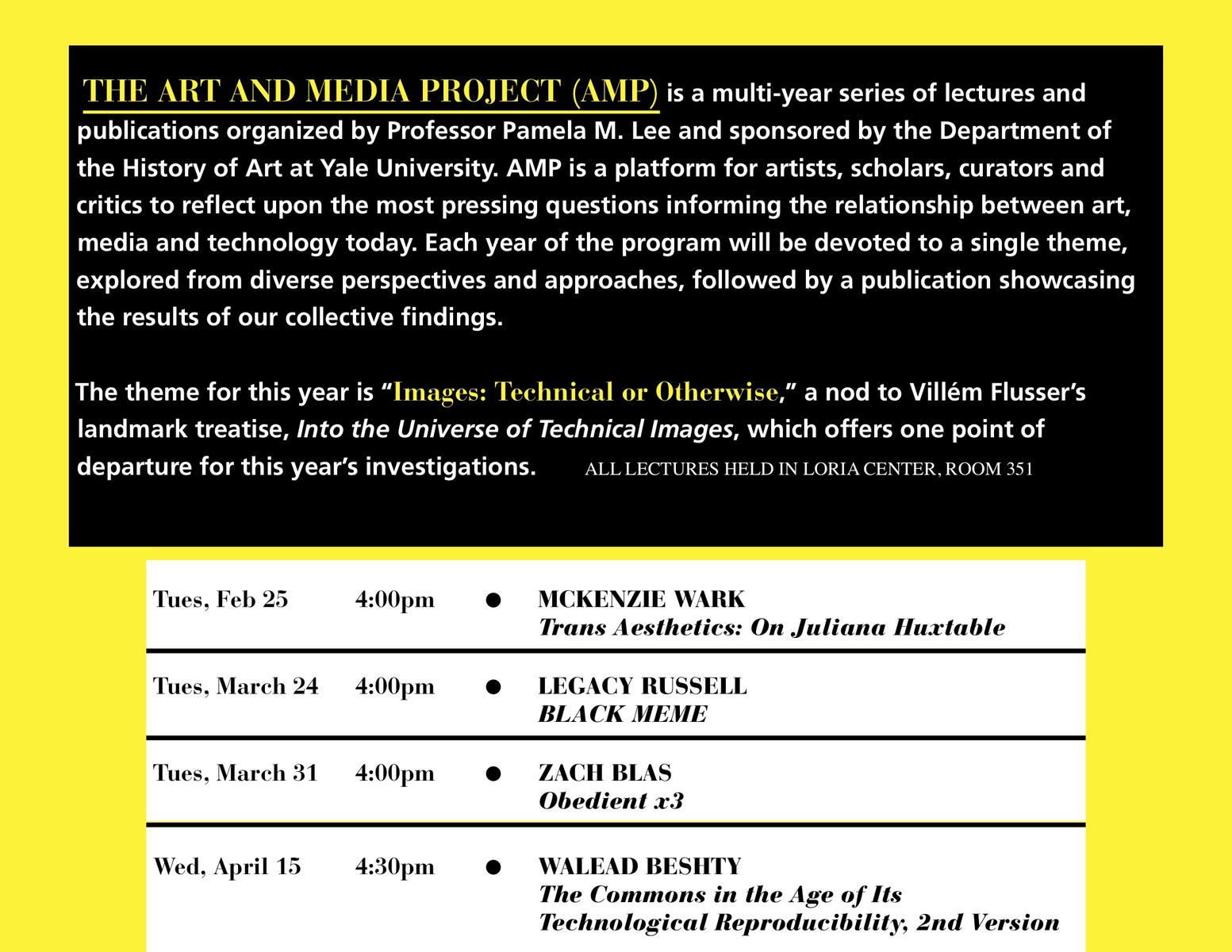 The Art and Media Project (AMP) is a multi-year series of lectures and publications sponsored by the Department of the History of Art at Yale University. AMP is a platform for artists, scholars, curators and critics to reflect upon the most pressing questions informing the relationship between art, media and technology today. Each year of the program will be devoted to a single theme, explored from diverse perspectives and approaches, followed by a publication showcasing the results of our collective findings.
The theme for this year is "Images: Technical or Otherwise," a nod to Villém Flusser's landmark treatise, Into the Universe of Technical Images, which offers one point of departure for this year's investigations.
THIS EVENT HAS BEEN CANCELED DUE TO THE CORONAVIRUS PANDEMIC.