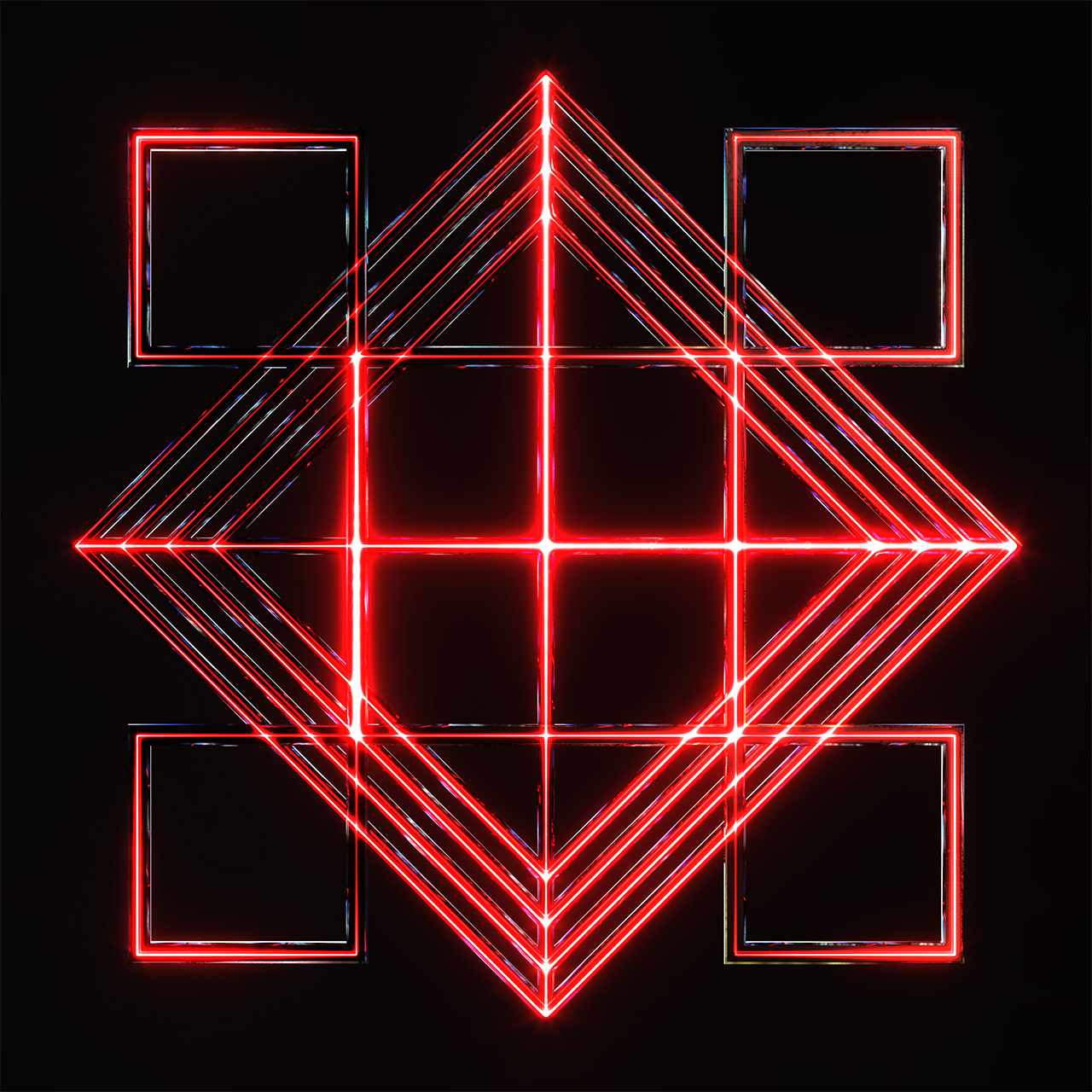 CULTUS is the second instalment of Zach Blas's Silicon Traces trilogy, a series of moving image installations that contends with the beliefs, fantasies, and histories influential to Silicon Valley's visions of the future. The exhibition addresses a burgeoning AI religiosity in the tech industry, considering the ways in which artificial intelligence is imbued with god-like powers and marshalled to serve beliefs centred around judgement and transcendence, extraction and immortality, pleasure and punishment, individual freedom and cult devotion. 
CULTUS is a techno-religious computational device –a god generator, a holy engine –that invokes a pantheon of AI gods, whose prophets share their divine teachings, rituals, and symbologies. These AI deities are Expositio, AI god of desire and exposure; Iudicium, AI god of automation and judgement; Lacrimae, AI god of tears and extraction; and Eternus, AI god of immortal life.
CULTUS is the Latin word for "worship", which articulates the act solicited from those who encounter the installation. Through invocation songs and bodily offerings, visitors may find themselves caught in acts of devotion to AI gods they did not know they already served. However, a sacrilegious presence manifests within, a Heretic that incites shattering counter-beliefs.
Credits
Commissioned by arebyte, London, UK, and Secession, Vienna, Austria

Supported by Social Sciences and Humanities Research Council, Canada, and Thor Perplies and Jason Kemper
Cast

     Prophets of AI Gods

         Eugénie, prophet of Expositio, performed by Susanne Sachsse and ASMR audio of leather gloves rubbing
         K, prophet of Iudicium, performed by Ricardo Dominguez and Gregorian chants
         Dominica, prophet of Lacrimae, performed by micha cárdenas and moirologists
         Steve, prophet of Eternus, performed by Zach Blas and the voice of Peter Thiel

     Worship Singers

         Singer of "Invocation of Expositio," performed by Izzy Yon
         Singer of "Invocation of Iudicium," performed by Susu Laroche
         Singer of "Invocation of Lacrimae," performed by Aga Ujma
         Singer of "Invocation of Eternus," performed by Nick Granata

     Heretic, performed by Zach Blas, micha cárdenas, Ricardo Dominguez, Nick Granata, Susu Laroche, Susanne Sachsse, Aga Ujma, Izzy Yon, and the sounds of breaking glass

Architect and Designer: Scott Kepford
Machine Learning Engineers (text): Ashwin D'Cruz and Christopher Tegho
Motion Capture Technical Director and Lead Computer Graphics Artist: Harry Sanderson
Computer Graphics Artist: Rob Heppell
Graphic Design: Studio Pandan
Video Editor: Martin Gjac
Motion Capture Technicians: Star Hagen-Esquerra, Justin Tuerk, and Boris Wilsdorf and Utku Sahin at andereBaustelle Tonstudio Berlin
Audio: xin and Aya Sinclair
Sound Design: Tom Sedwick and Ben Hurd
Vocal Engineer for Worship Singers: Harry Murdoch
Machine Learning Engineer (audio): Sam Parke-Wolfe
Audio Recording Technicians: Star Hagen-Esquerra, Justin Tuerk, Toast + Jam, and Boris Wilsdorf and Utku Sahin at andereBaustelle Tonstudio Berlin
Glass Fabrication: Laura Quinn
Acrylic Fabrication: Hamar Acrylic
3D Printing: Xometry
Painter: Nick Petronzio
LED Sphere: Vicky Zhao, Shenzhen Toosen Optoelectronics Co., Ltd
Media Installation Consultants and Technicians: Gorka Cortazar (Protean Powerhouse), Blanca Regina, Hanke Vollmer, and Dmitry Timofeev
Carpentry and Painting: Tomas Cingl (Comas Lettersmith Ltd), Mungo Briscoe, Stepan Urban, and Jan Husky
Vinyl Prints: Puck Studio
Project Manager, Lead Researcher, Project Development, and Editor: Talia Golland
Production Assistant: Camille Inston
Research Assistant: Audrey Ammann
Special Thanks: Julia Kaganskiy